BBQ Chickpea and Tofu rice bowl
Updated: Feb 9
Prep time: 10 mins
Cook time: 18-21 mins (eyeball it...)
Serving: 4 people
Are you ready to experience a homely, heavenly, incredibly delicious dish that's super easy to make and tastes like a hug in bowl?
I thought so
Cue the BBQ chickpea and tofu rice bowl - you're welcome.
This wholesome meal won't leave you pining for meat but instead fill that wintery, comfort food sized hole in your belly.
The flavours are insane and the mixture of both crumbled and cubed tofu adds to the texture of the dish. Throw in some chickpeas and you'll have all your vegan bases covered.
Prior to going vegan, I was your typical 'sauce out of a jar girl', bragging about 'cooking' a dish, when in reality Mr Grossman had done all the work for me. Well, get ready to say farewell to those days as this dish is simple, hassle free and tastes like heaven in a bowl! Top it off with some Applewood Vegan Smoked Cheese and my friends, you have yourself a well-and-truly phenomenal dish!
You'll find these ingredients online, or in your local supermarkets 'free-from' sections.
Ingredients:
1 pack of tofu

2 teaspoons olive oil

1/2 teaspoon salt

1 teaspoon of Aromat

a dash of ground black pepper

1 can of chickpeas, drained and rinsed (cold water)
BBQ Sauce:
1 teaspoon olive oil

1 diced shallot

2 cloves garlic, minced

1 tin of chopped tomatoes

a good dollop of tomato ketchup

1 tablespoon maple syrup

2 teaspoons apple cider vinegar

1 teaspoon Tamari

1 teaspoon smoked paprika

chilli flakes (to taste, I use Habanero chilli flakes but alter to the spice you like!)

1/2 teaspoon cumin

Salt and black pepper to taste.
Method:
Heat a large pan over a medium heat and add extra virgin olive oil (a good ol' splash)

Pat the tofu dry with kitchen roll (I tend to squeeze and pat, you can also place a plate over it for the added pressure and drainage) then cut the block in half.

Cut one half into small cubes and crumble the other half with your hands.

Add the tofu to the pan along with all the spices.

Cook the tofu until it's golden brown, (around 7-10 minutes) Place the tofu to one side, and add 1 teaspoon olive oil to the pan along with your diced shallot and garlic.

Cook until shallot is tender, don't be afraid if it goes a little burnt looking, this will add to the flavour

Add the remaining BBQ sauce ingredients to the pan, and stir until combined. Simmer for 5 minutes making sure to stir frequently

Add the chickpeas into the sauce, stir and cook for around 3 minutes (this will allow the chickpeas to soften) Then add the cooked tofu, and make sure to coat it in the sauce. Simmer until combined

Serve with cooked basmati rice. (To ensure you achieve the fluffiest of basmati rice, simmer for around 25 mins on a low- medium heat)
TIP: Grate some of Applewood Vegan cheese onto the top to add a smoky finish to your dish.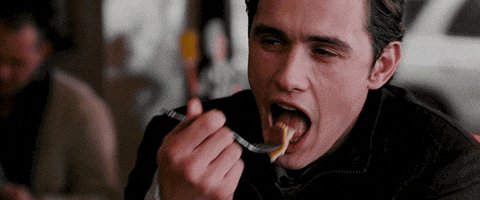 Happy munching!